This tutorial explains several methods of how to add music in iMovie 10.1 (2016).
Step by Step Written Guide:
Step 1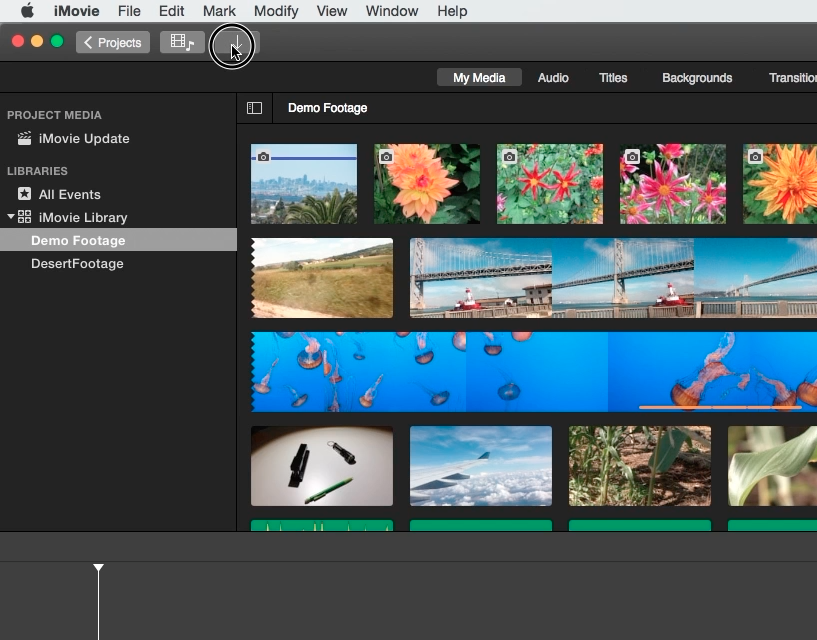 Click on the import button on the top toolbar to open the import window
Step 2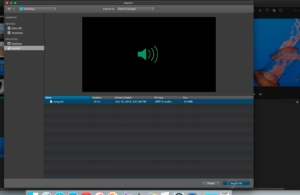 Inside the import window, navigate to the folder where your desired audio file is. Once the file is selected, click on the "Import All" button.
Step 3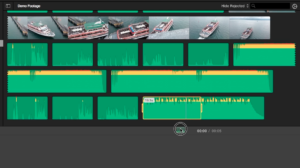 First find your imported clip inside the event window (you may need to scroll down in order to get to your audio clip). Then click and drag on the audio clip to select it. Next, drag the selected clip from the event window into the project timeline.
Update: In iMovie Versions 10.1.2 and later, a single click selects the whole clip. 
Step 4

Finished! The audio track looks like this once imported into the project timeline.